Marsh Bellofram
Headquartered in Newell, West Virginia, the Bellofram Group of Companies is an AS9100C and ISO9001:2008 certified leading global manufacturer of high-performance OEM, industrial and process control instrumentation, including timers and counters, digital controllers and panel meters, RTD's and thermocouples, pressure instruments and gauges, FRLs, cylinders, natural gas and propane pressure regulators, air pressure regulators and transducers, tank and liquid level measurement systems, pump and motor protection switches and alternating relays, as well as sensors, tachometers, rolling diaphragms, and specialty silicones.
Bellofram products are known for their high-accuracy, reliability and dependability within demanding applications, including food processing; plastics; packaging; water treatment; pumps and systems; motors and drives; marine; medical equipment; chemical processing; industrial plants; marine environments; oil, gas and petrochemical pipeline; medical; machinery manufacturing; natural gas and propane line monitoring, among others.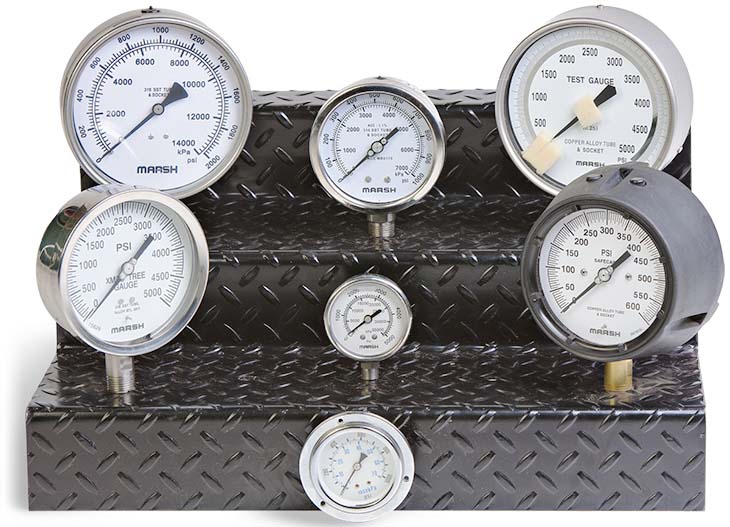 Marsh Bellofram Gauges
The Marsh name has been synonymous with high quality instrumentation throughout the world for over 140 years and was originally founded in 1865 as the Jas P. Marsh Company located in Skokie, IL.
In 1988, Marshalltown Instruments was added to the product line-up allowing Marsh Instruments to manufacture a complete selection of pressure gauges and thermometers.
With over 215 years of combined experience, this product line has developed into the most comprehensive gauge line in the world. Marsh pressure gauges are used in countless applications where accuracy, dependability, and durability are essential. Whether a standard design, or a specially designed pressure gauge, Marsh Instruments stands ready to provide a precision instrument, which is adaptable to wherever pressure measurement is required.
Request More Information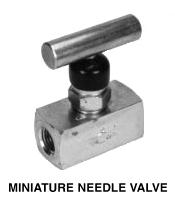 Marsh Bellofram Needle Valves
Marsh Bellofram Needle Valves
Marsh gives you a choice of six valve series for accurate regulation, control, and positive shutoff of gases or liquids up to 10,000 psi (70,000 kPa). Marsh Needle Valves are used in oil and gas production, chemical processing, hydraulic equipment, and anywhere a flow of liquids must be carefully regulated. All of Marsh's needle valves are bar-stock machined for rugged and reliable performance. Connection sizes range from 1/8", to 1" NPT in either globe or angle patterns.
When a bubble-tight shutoff is required, Marsh's soft seat needle valves in alloy steel or 316 stainless steel fulfill this specification. For high pressures or corrosive media, there are metal-to-metal seat needle valves in alloy steel and 316 stainless steel. If extra pressure outlets or a bypass is needed, try the Block/Bleed Terminal Needle Valves. And if the area for the valve opening is limited, Marsh offers a miniature needle valve line.
So for your flow regulation requirements, check out the full range of Marsh Needle Valves to meet your needs and specifications.
Request More Information