Instrumentation installation is only one of the many services that Kings Energy Services provides. The importance of accurate equipment is reinforced by our outstanding instrumentation services, which includes: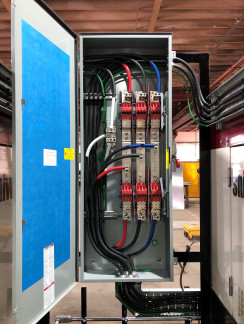 • Fire and gas testing & calibrations
• Compressor panel checks & calibrations
• Instrument device function testing
• Volumetric meter proving, repairs & calibrations
• Orifice plate checks
• Pneumatic control inspection & function test
• Burner management system checks
• Glycol & chemical pump repairs
• Thermo electric generator testing & repairs
At Kings Energy we maintain industry leading instrumentation services by supplying a great variety of custom solutions along with a wide range of products for sale. We also offer a wide variety of rental equipment. To view our rental equipment click here
Our services are a testament to the quality, precision and dedication with which we approach every customer request. Our expert staff provide optimal solutions in an efficient and timely manner by ensuring raw products, such as valves and pumps, easily accessible and on hand at all times.
Exceptional instrumentation services are a combination of expertise, preparation and willingness to develop and grow combined with an innate desire to provide a stellar customer experience. With a wide selection of instrumentation services offered by Kings Energy Services Ltd., we maintain our dedication to excellence.