Are you having challenges with high differential and erosion in your choke valves?
Our Solution: The Tri-Flo Diffuser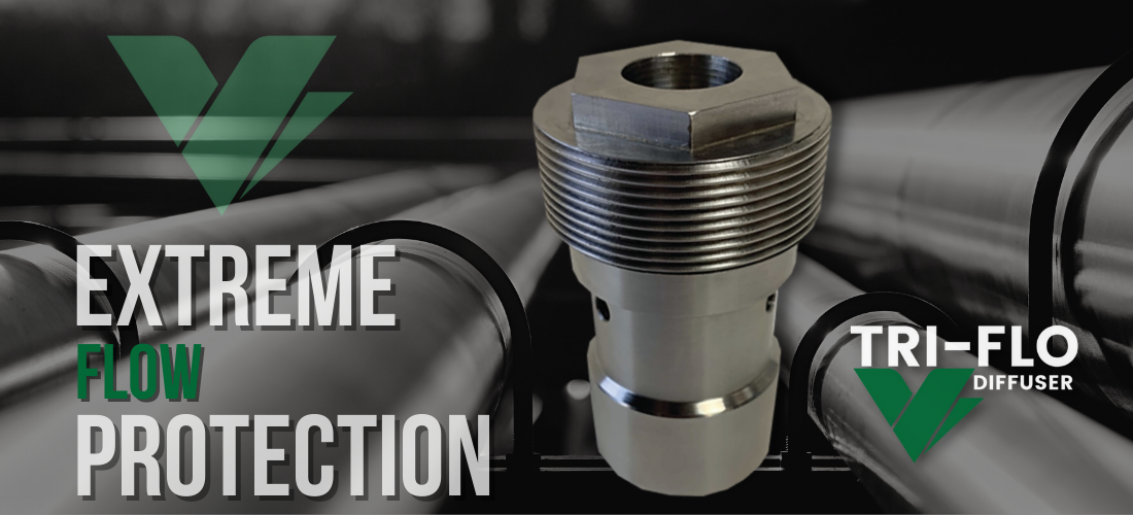 The Tri-Flo Diffuser is a high differential diffuser that changes your flow pattern by redirecting flow through the choke, resulting in the elimination of damaging flow characteristics through converging patterns. The Tri-Flo Diffuser also creates a secondary pressure drop within the valve and maintains unobstructed volumes through the choke due to an increased flow area.
To learn more about the Tri-Flo diffuser click here